Our Care Support workers: Gloria, Samira and Emily were selected for a nationwide campaign for recruitment in the adult social care sector, run by the
Department for Health and Social Care (DHSC)
. The aim of the campaign was to promote the rewarding and varied career options in Adult Social Care and recruit and retain staff with the correct set of values and appropriate skills. There is a recruitment crisis in the social care sector with currently 110,000 unfilled positions in the sector. A similar campaign ran earlier this year which improved the interest of roles in the social care sector, with a 14% increase on the apply clicks for roles on the DWP Find a Job website. This national campaign hopes to replicate the success of the previous campaign.
Here at Curado we want to encourage people to find out more about the career opportunities on offer in adult social care and offer further training to our staff to enhance their skillset.
Gloria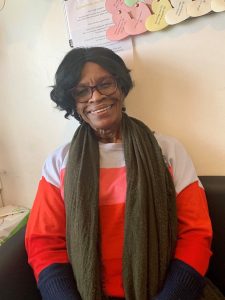 "The work is rewarding and has its challenges, but it is a skill for life."
Gloria has helped change many lives throughout her career. Driven by her desire to see her clients improve and return to good health, she has worked as a health care assistant at Kings College Hospital, a nurse, and now, social care.
Gloria currently cares for those with mental health issues and complex needs, which can be particularly challenging when her clients have no interest in their lives. But, with a wide range of experience, training and motivation, she has helped countless people realise their true potential and live fulfilling lives.
Samira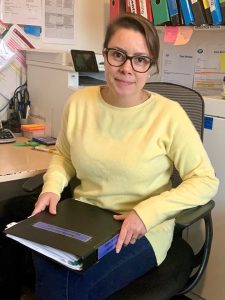 "No day is the same as the other, but it's great to see the evolution of the people you work with."
With no previous experience in the sector, but the right qualities, Samira gained the right qualifications. She now supports those with mental health and complex needs, ensuring they can live a fulfilling life and gain independence.
Like Samira, you can find your potential by helping others reach theirs. If you or someone you know is interested in supporting people with mental health issues or complex needs, share this post with them.
Emily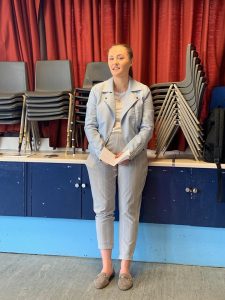 "Supporting those with challenging behaviour can be particularly difficult, but knowing that you played a vital role in helping them reach their goals is extremely rewarding."
Emily began supporting people with mental health and complex needs after leaving school, continuing her education with on the job training. Equipped with both the skills and qualities needed to work in adult social care, flexible working patterns enabled Emily to work alongside her university course.
You can have a look at these posts and others here: https://www.facebook.com/everydayisdifferent