The Curado Group, based in the London Borough of Sutton, is passionate about developing and investing in people to give them a rewarding and exciting career in care.
Do you want to be part of a dynamic company that has a culture of learning and leadership? Are you passionate about helping people with mental health challenges achieve their goals? Do you want to become the best version of yourself? We want people who share our values.
As an Investors in People employer, we have a talented team of people and provide a variety of training and development programmes. Please have a look at our current vacancies below.
Applications should be sent to info@curadogroup.com.
We also welcome enquiries about joining us either in a front-line care role or other positions including Management, Business Development, Marketing, Apprenticeships, Internships and Work Experience.
Graduate Management Programme
In collaboration with Skills for Care and the NHS Leadership Academy we offer a unique Graduate Management Programme which gives graduates the opportunity to gain valuable experience in mental health care and develop skills to become effective leaders in health and social care.
A government initiative led by Skills for Care, you can be an ambassador of mental health and social care in the wider community whether it be giving a talk at a school or college or getting involved with care roadshows.
If you want to get ahead in your career and further your CV as an undergraduate student or graduate then internships are a great opportunity for you. They will help you gain relevant experience and build a great contact list which could potentially lead to employment in the future. Curado offers a range of internships from Social Care to Business. Find out more about our recent interns, Nicolay who undertook a marketing internship and Nicole who undertook a Psychology internship. 
Launched in 2018, Curado's Leadership Academy cultivates leadership excellence and develops practical work skills for all staff regardless of their position in the company. We engage with leaders from all walks of life and around the world.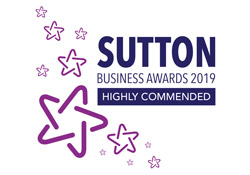 Do you share these values…
We care for our clients and we care for each other
We work effectively, consistently and reliably
We want to do our best for all
We are a centre of excellence
We develop everyone to be the best version of themselves
We work in an open and transparent manner
We want to hear from you.
ABOUT US

We specialise in making a positive difference in the lives of people with complex mental health needs.
ADDRESS
Sutton Point 
6 Sutton Plaza
Sutton
Surrey
SM1 4FS
CONTACT US
For enquiries or further information on any of our services, contact us on:
Tel: +44 (0) 208 661 7238
Email: info@curadogroup.com