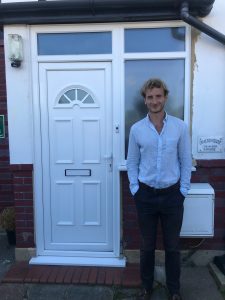 FIND OUT ABOUT THE EXPERIENCE OF OUR SOCIAL CARE INTERN 2019, SAM EDWARDS
How did you find out about Curado and what made you apply?
A friend first told me about Curado and I was immediately impressed by the work they do, in particular by the fact that their clients grow in confidence and social integration.
My Highlights

I benefited from Curado's excellent relationship with care providers in the local area. One highlight in particular was networking with various mental health care providers for the BAME community. This helped me to understand some of the needs faced by a BME community and develop my understanding of mental health care in the local context.
I have enjoyed creating opportunities for clients to develop confidence in their personal growth. I loved working directly with them especially physical activities such as playing tennis and coaching.
It has been rewarding to build a relationship with each client that enables them to talk about their care.
What has Curado taught you?
Curado has given me the confidence to pursue a career in medicine and has offered an amazing, trusting environment to become involved in Social Care. 
Curado is a great example of an organisation that values its employees and is committed to developing incredible care leaders.